Russia has committed 'crimes against humanity' in Ukraine, Kamala Harris says
The U.S. has formally determined that Russia has committed "crimes against humanity" in its war with Ukraine, Vice President Kamala Harris said Saturday.
Speaking at the Munich Security Conference in Germany, Harris said, "We have examined the evidence. We know the legal standards. And there is no doubt. These are crimes against humanity." 
"You will be held to account," Harris said. She also stressed the need to uphold international rules and norms, adding that "we must stay strong" because if Russian President Vladimir Putin were to succeed with his attack "other nations could feel emboldened to follow his example."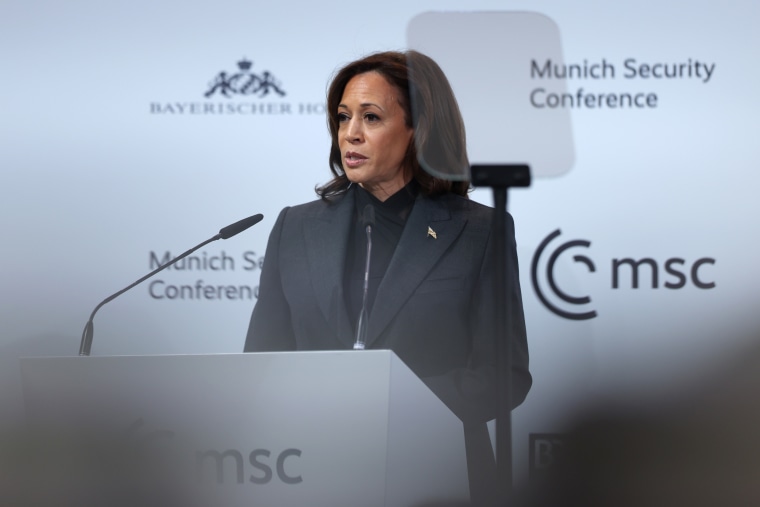 In a statement, Secretary of State Antony Blinken, who is also attending the conference, said members of Russia's forces "have committed execution-style killings of Ukrainian men, women, and children; torture of civilians in detention through beatings, electrocution, and mock executions; rape; and, alongside other Russian officials, have deported hundreds of thousands of Ukrainian civilians to Russia, including children who have been forcibly separated from their families."
He said such acts were not random or spontaneous, rather they were "part of the Kremlin's widespread and systematic attack against Ukraine's civilian population."
Russia, which has said it is conducting a "special military operation" in Ukraine to eliminate threats to its security, has denied intentionally targeting civilians or committing war crimes.
Moscow has not yet responded to Harris' speech, which came as senior Western leaders met in Munich to assess the nearly year-long war.