March for Life anti-abortion rally set to take place for the first time since Roe was overturned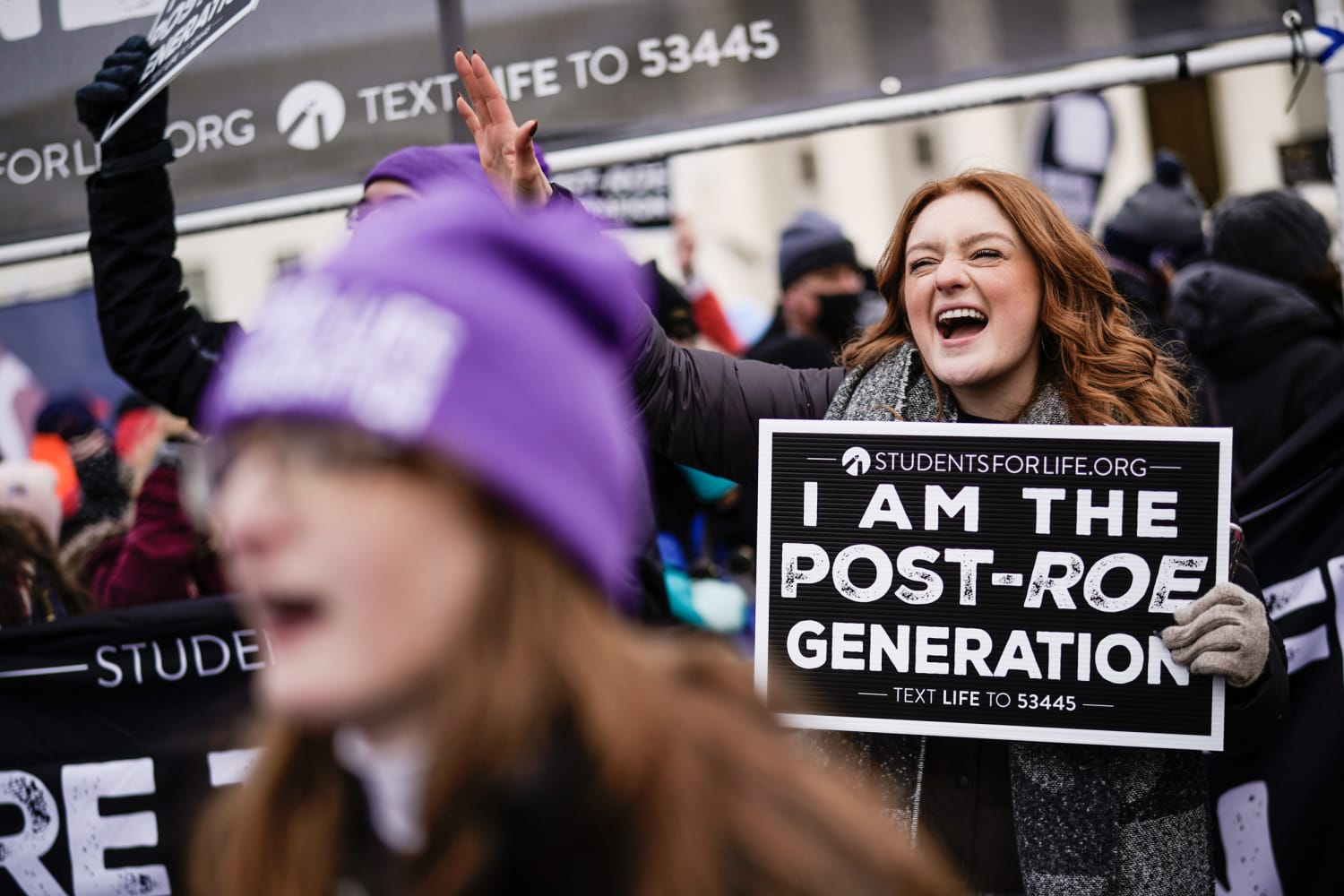 WASHINGTON — Anti-abortion advocates are set to descend on the National Mall in downtown Washington, D.C., on Friday afternoon for the annual March for Life rally, marking the event's 50th anniversary with the first march since the Supreme Court overturned the ruling that protected the right to an abortion nationwide.
Organizers of the annual rally and march say they need to continue holding the event despite the high court's decision last year to reverse the 1973 Roe v. Wade ruling.
"Even with the wonderful blessing of Roe v. Wade being overturned, which allows more freedom at the state level to enact pro-life laws, the necessary work to build a culture of life in the United States of America is not finished," organizers say on their website.
The activists say they will continue to march every January "until a culture of life is restored in the United States of America."
In a recent statement, Jeanne Mancini, the president of the March for Life Education and Defense Fund, said, "This year will be a somber reminder of the millions of lives lost to abortion in the past 50 years, but also a celebration of how far we have come and where we as a movement need to focus our effort as we enter this new era in our quest to protect life."
The Supreme Court overturned Roe in a 5-4 decision on June 24 — nearly 50 years after the landmark ruling — in a case about Mississippi's abortion ban, which it upheld in a 6-3 ruling.
Soon after the ruling, more than a half-dozen states rushed to ban abortion procedures completely, while others imposed other types of restrictions. As of last week, more than a dozen states had banned all or most abortions.
And as conservatives implement restrictions across the country, Democrats are expanding access to abortion in states where they control the legislatures.
The Biden administration has also sought to protect abortion rights despite the end of Roe. For example, the Food and Drug Administration this month finalized a rule change that expands the availability of abortion pills to many more U.S. pharmacies, including large chains and mail-order companies.
The issue was at the top of voters' minds last year when they cast ballots in the midterm elections. Americans named abortion and inflation as the most important issues that drove their votes, according to the NBC News Exit Poll.