Kim Jong Un orders 'exponential' expansion of North Korea's nuclear arsenal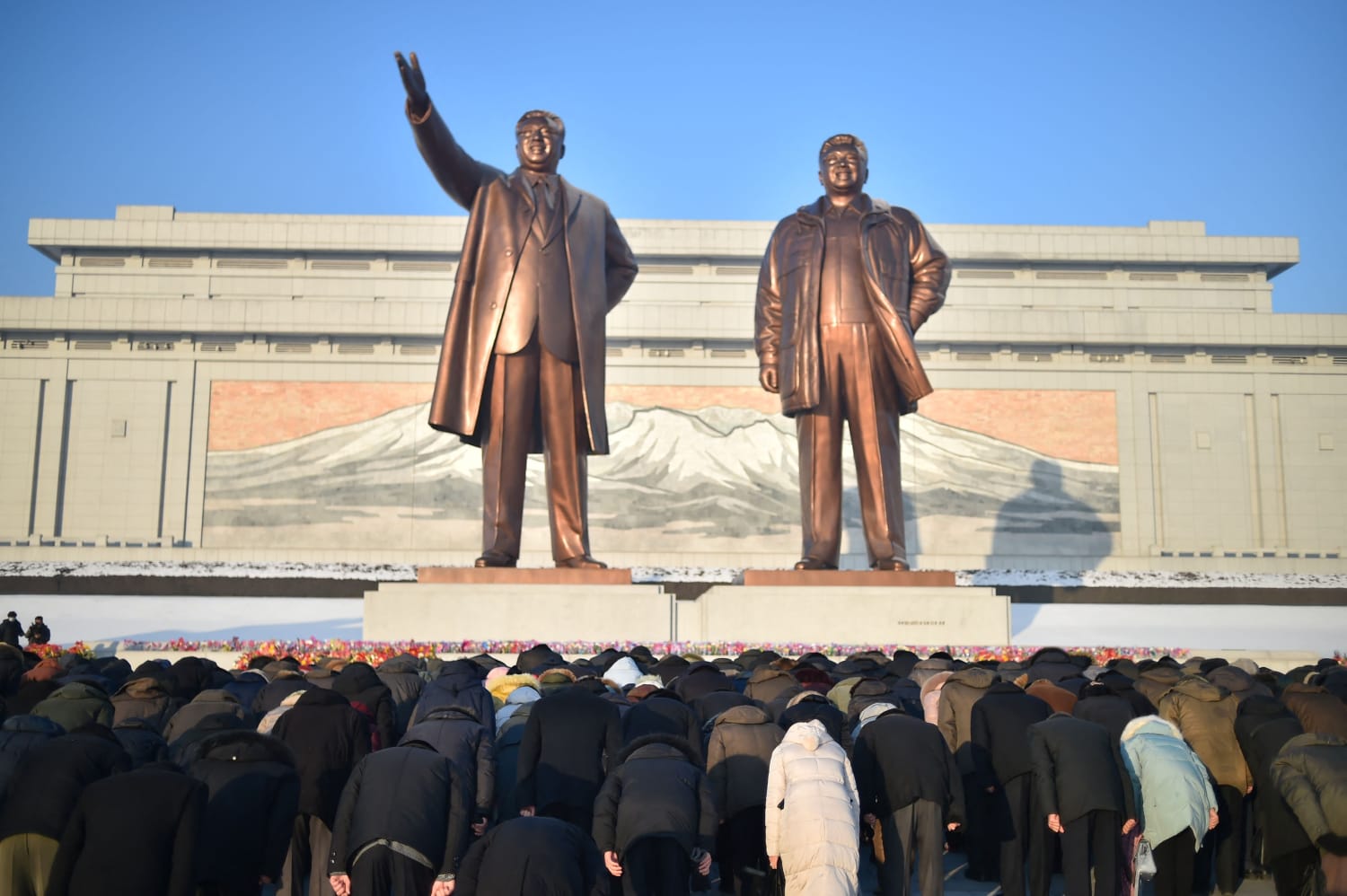 Last month, North Korea claimed to have performed key tests needed for the development of a new strategic weapon, a likely reference to a solid-fueled ICBM, and a spy satellite.
Kim's identification of South Korea as an enemy and the mentioning of hostile U.S. and South Korean policies is "a reliable pretext for the regime to produce more missiles and weapons to solidify Kim's negotiating position and concretize North Korea's status as a nuclear weapons power," Soo Kim said.
Some observers say North Korea wants to become a legitimate nuclear power state as a way to win the lifting of U.N. and other international sanctions and force the end of the regular U.S.-South Korean military drills that the North views as an invasion rehearsal.
"It was during his 2018 New Year's speech that (Kim) first ordered the mass production of warheads and ballistic missiles, and he's doubling down on that quantitative expansion goal in the coming year," said Ankit Panda, an expert with the Carnegie Endowment for International Peace.
Panda said the reference to a new ICBM appears to concern a solid-propellant system, saying that "We should expect to see larger, solid propellant missiles tested soon."
Panda said the satellite launch should take place in April. North Korea typically marks April 15, the birth anniversary of Kim's late father and state founder, Kim Il Sung, with great fanfare and state-organized celebrations.
Outside worries about North Korea's nuclear program have grown since the North last year approved a new law that authorized the preemptive use of nuclear weapons in a broad range of situations and openly threatened to use its nuclear weapons first.
During his speech at the party meeting, Kim reiterated that threat.
"(Kim's report) made clear that our nuclear force considers it as the first mission to deter war and safeguard peace and stability. However, if it fails to deter, it will carry out the second mission, which will not be for defense," KCNA said.
The North's increasing nuclear threats have prompted the United States and South Korea to expand their military exercises and strengthen a trilateral security cooperation involving Japan. The U.S. military has warned any nuclear attack by North Korea against the United States or its allies and partners "will result in the end of that regime."
Earlier Sunday, South Korea's military detected the missile launch from the North's capital region. The Joint Chiefs of Staff said in a statement the missile traveled about 400 kilometers (250 miles) before falling into the water between the Korean Peninsula and Japan.
The Joint Chiefs of Staff called the launch "a grave provocation" that hurts peace and security on the Korean Peninsula and around the world. It said South Korea maintains a readiness to overwhelmingly deal with any provocations.
The U.S. Indo-Pacific Command said in a statement that the U.S. commitments to defend South Korea and Japan "remain ironclad."