Flights into Dallas-Fort Worth International Airport disrupted by fuel pump fire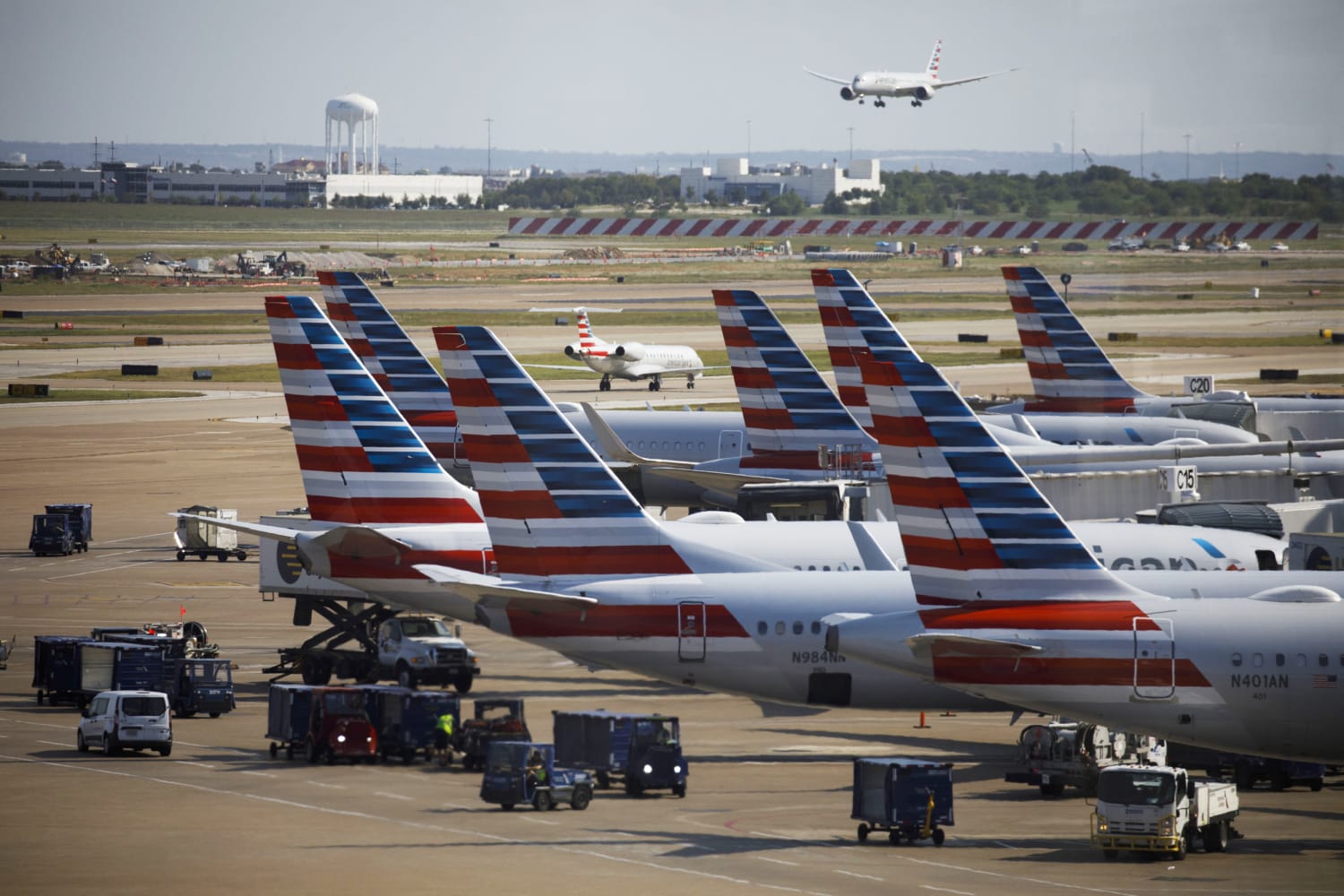 A fuel pump caught fire at Dallas-Fort Worth International Airport on Friday, forcing a ground stop and hundreds of flight delays at one of the nation's busiest hubs, officials said.
By 2:30 p.m. CST, there had been 686 delays of flights into or out of DFW, which accounted for a disproportionate 21% of the 3,225 tardy air journeys across the United States on Friday, according to data from Houston-based tracking company FlightAware.
DFW first tweeted about the fire at 10:55 a.m. CST, saying that first responders immediately "were able to put the fire out and shut off the affected pump."
"A fire occurred this morning at the DFW Airport fuel farm located on the west side of the airport," according to an FAA statement. 
"The fire is out. But the fuel lines are now shut down as the airport conducts a safety inspection. All inbound flights are being held at their departure airport due to lack of available fuel."
By 12:42 p.m., DFW said the fuel pump was working again — but that overall operations would still be behind schedule for much of the day.
"The airlines' fuel contractor has restored operations at their facility, and they are in the process of sending fuel to aircraft," the airport statement said. "It will take some time to get fueling operations back to normal."
DFW served 62.6 million passengers last year, making it the second-busiest airport with only Hartsfield-Jackson Atlanta International Airport handling more traffic, according to Airports Council International.
This is a developing story. Please refresh here for updates.