Democratic governors launch alliance aimed at protecting abortion access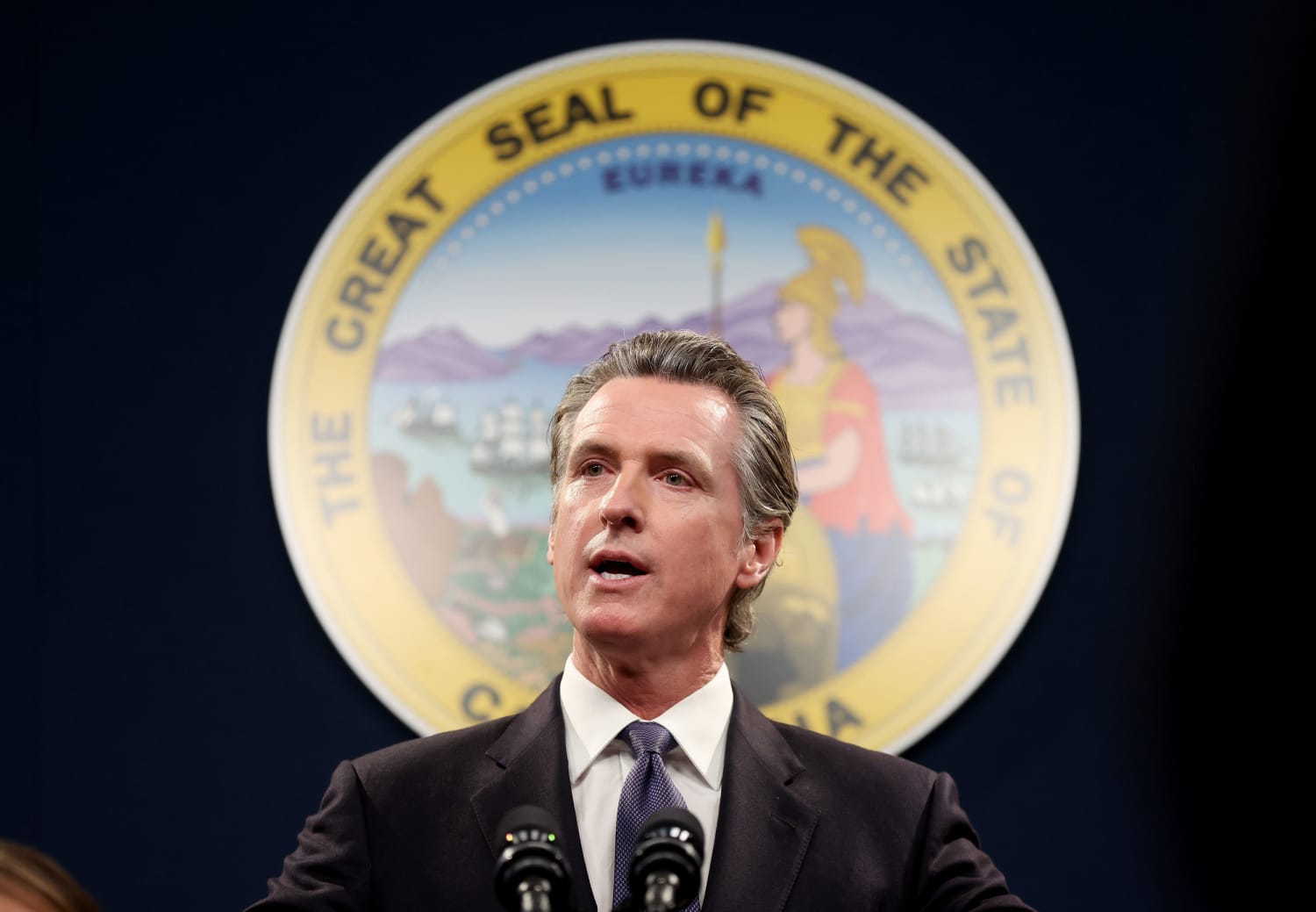 Twenty Democratic governors on Tuesday formed an alliance to defend abortion access after the Supreme Court's June ruling overturning the right to the procedure gave states broad regulatory authority over the issue.
California Gov. Gavin Newsom spearheaded the Reproductive Freedom Alliance, which will allow members to share model legislation and potential executive orders, according to a spokesperson for the group. Currently, 44 states have placed some restrictions on or outright banned abortion, according to the Guttmacher Institute, a research organization that advocates for abortion access.
"In the face of this unprecedented assault by states hostile to abortion rights and their enablers in the courts, we are pledging to work together to strengthen abortion firewalls across America," the governors said in a joint statement. "This fight isn't over."
The governors noted that their partnership comes as medication abortion has become a new battleground for groups aiming to restrict abortion access. A lawsuit filed in Texas by the anti-abortion group Alliance for Hippocratic Medicine seeks to repeal the Food and Drug Administration's approval of mifepristone, a pill used in a two-drug medication abortion regimen.
Ahead of the ruling, state leaders have taken sides. Earlier this month, a coalition of Democratic attorneys general filed a brief arguing that rescinding the FDA's approval of mifepristone would have "devastating consequences" for women across the country. The same day, a group of Republican attorneys general filed a brief claiming the FDA's initial approval of abortion pills was "deeply flawed."
The Texas judge's decision could have broad implications for access to medication abortion, which accounts for more than half of all abortions nationwide, according to the Guttmacher Institute.
In their statement, the governors warned that medication abortion "may be stripped" from clinics and hospitals nationwide. Connecticut Gov. Ned Lamont said the Supreme Court's Dobbs decision had already resulted in confusion and a "patchwork" of laws across the U.S.
Though the alliance billed itself as nonpartisan, it includes only Democratic lawmakers. Several of the members, including Illinois Gov. JB Pritzker and North Carolina Gov. Roy Cooper, head up states that have maintain abortion access in regions that have otherwise restricted the procedure.
Funding for the alliance comes from the California Wellness Foundation and the Rosenberg Foundation, nonprofits that often fund public health efforts.